PJ STARR - BIO: PJ Starr is an immigrant filmmaker and photographer who now lives and works in the United States. She is a community activist who advocates for the rights of sex workers and related communities. She is the director of the award nominated feature documentary film No Human Involved and is currently working on the forthcoming documentary Manifesting Monica Jones. She has introduced new terms to the genre of sex worker rights representation through the establishment of the concept of the "Whore Gaze" and she defined the practice of "stroll and roll" to replace the violence implied by the term "run and gun" that is frequently deployed in documentary film. She is the founder of Moral High Ground Productions, an organization that is dedicated to a beBtter portrayal of marginalized communities on screen, and she is the founder of several groups working for the rights of sex workers. She has curated film screenings at MOMA/PS1 in New York and at other venues in Melbourne, Durban, and Amsterdam. Her most recent publication is a co-authored peer reviewed publication in The Handbook of Sex Work Research (Routledge, 2018). 
Photo 1: In 2016, the International AIDS Conference returned to Durban. Sex workers and advocates reacted when a protest countering their right to exist was organized by conservatives in a park across from the conference center. Photo by PJ Starr 
Photo 2: No Bad Whores, just bad laws. A banner is unfurled in Melbourne, Australia, 2014. Photo by PJ Starr. 
Photo 3: Not Victims. Art work from Australian arts collective Debby Doesn't Do it for Free proudly displayed in the Global Village during the 2014 International AIDS Conference. Photo by PJ Starr. 
Photo 4: Somos Trabajadoras Sexuales. A sex worker rights leader during the global rally for human rights at International AIDS Conference in Mexico City, 2008. Photo by PJ Starr.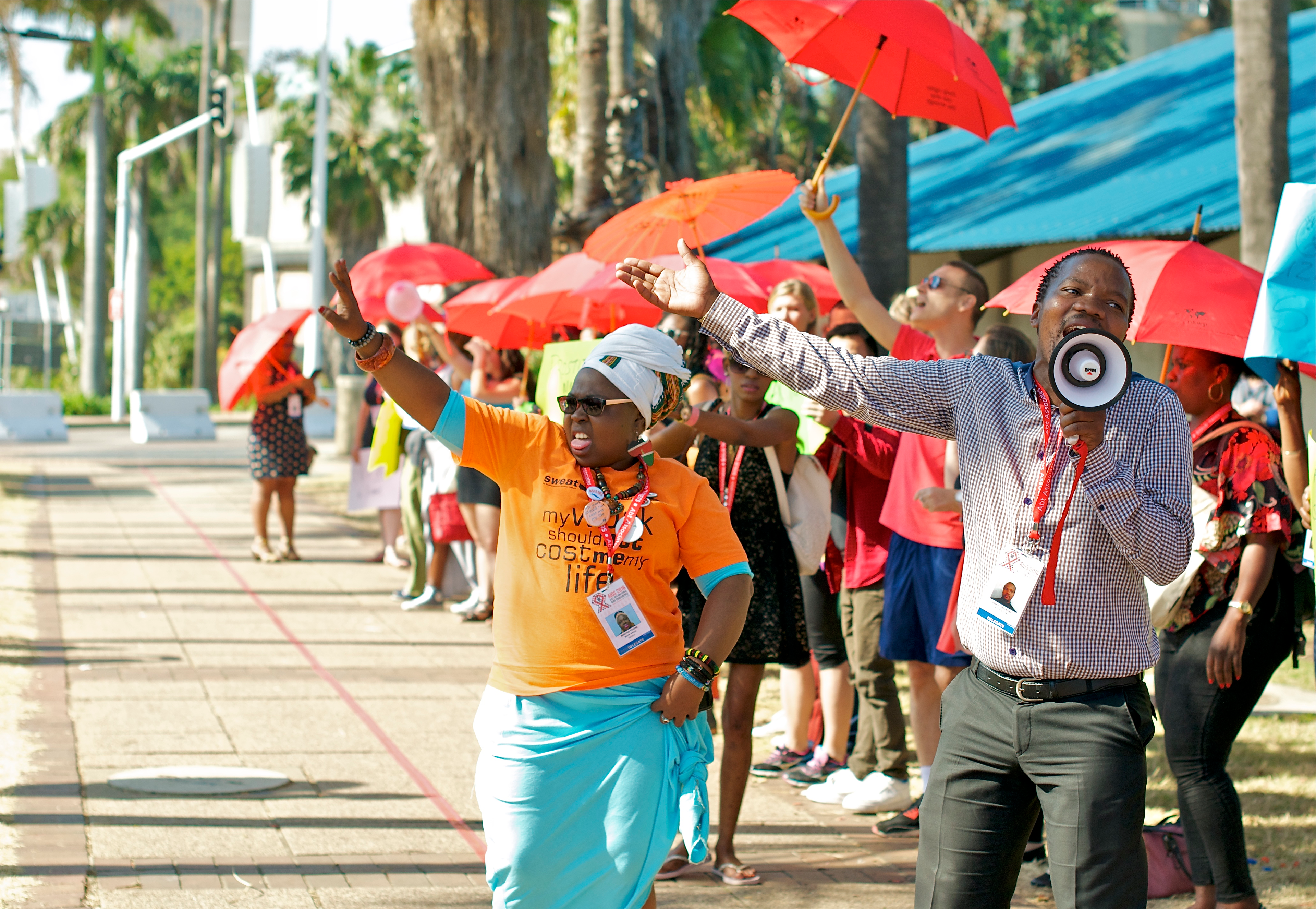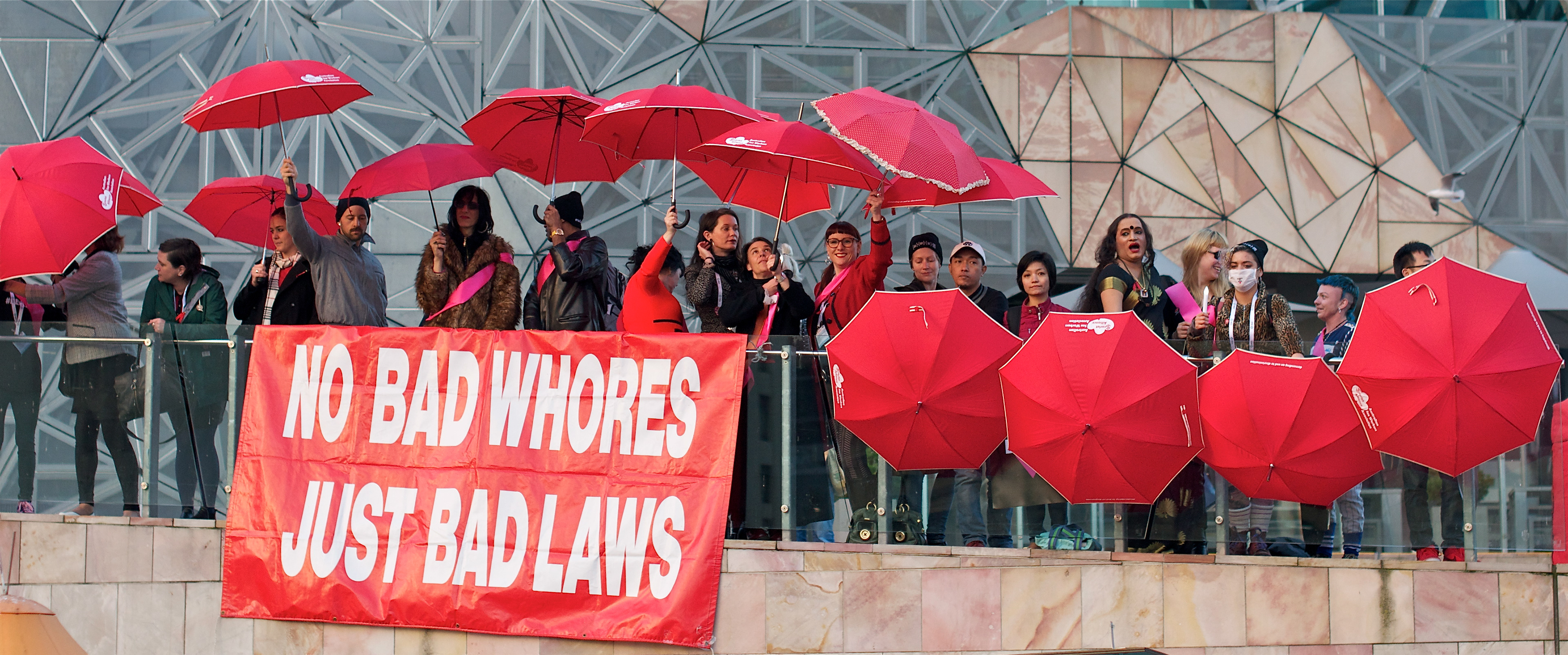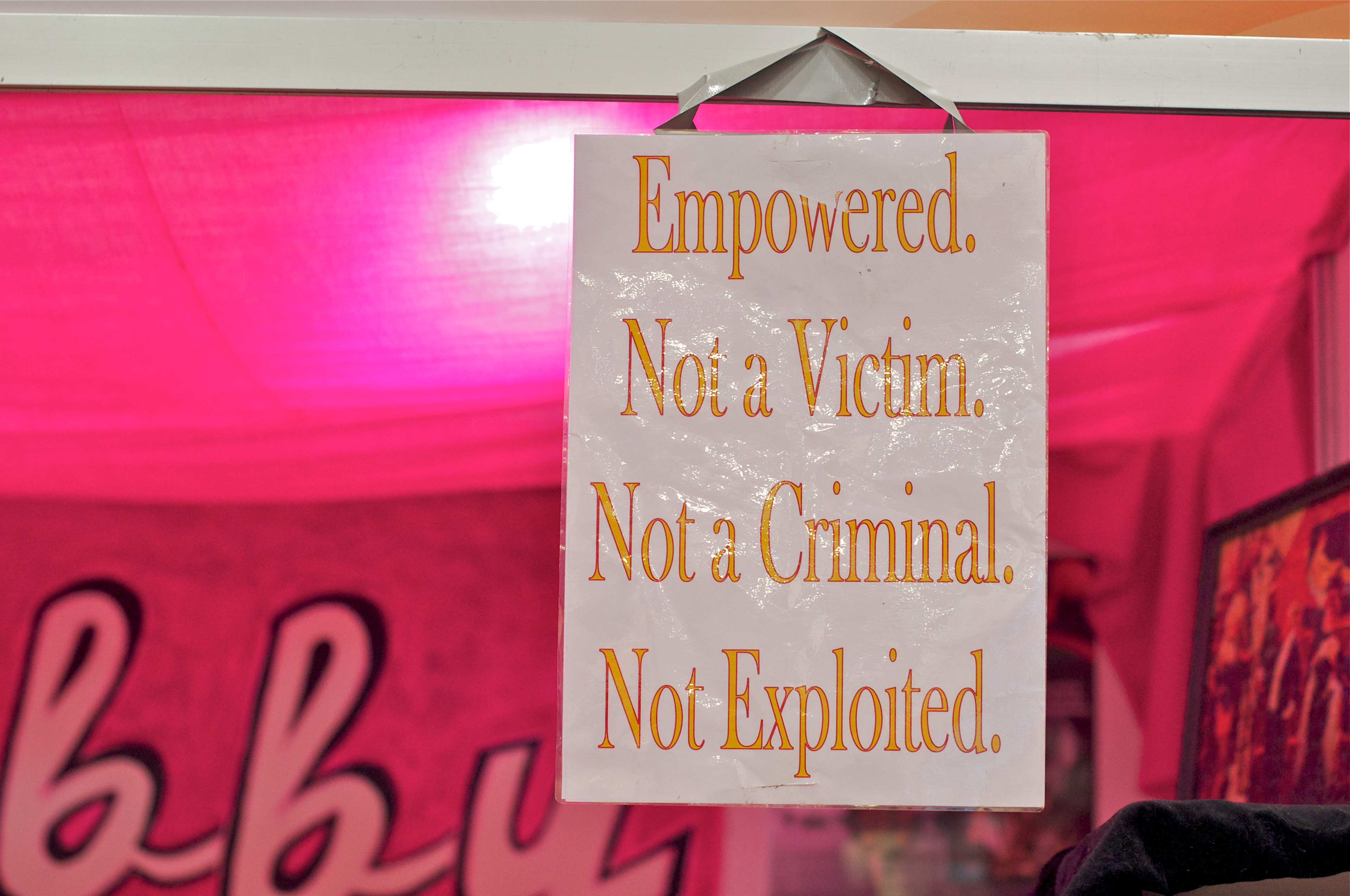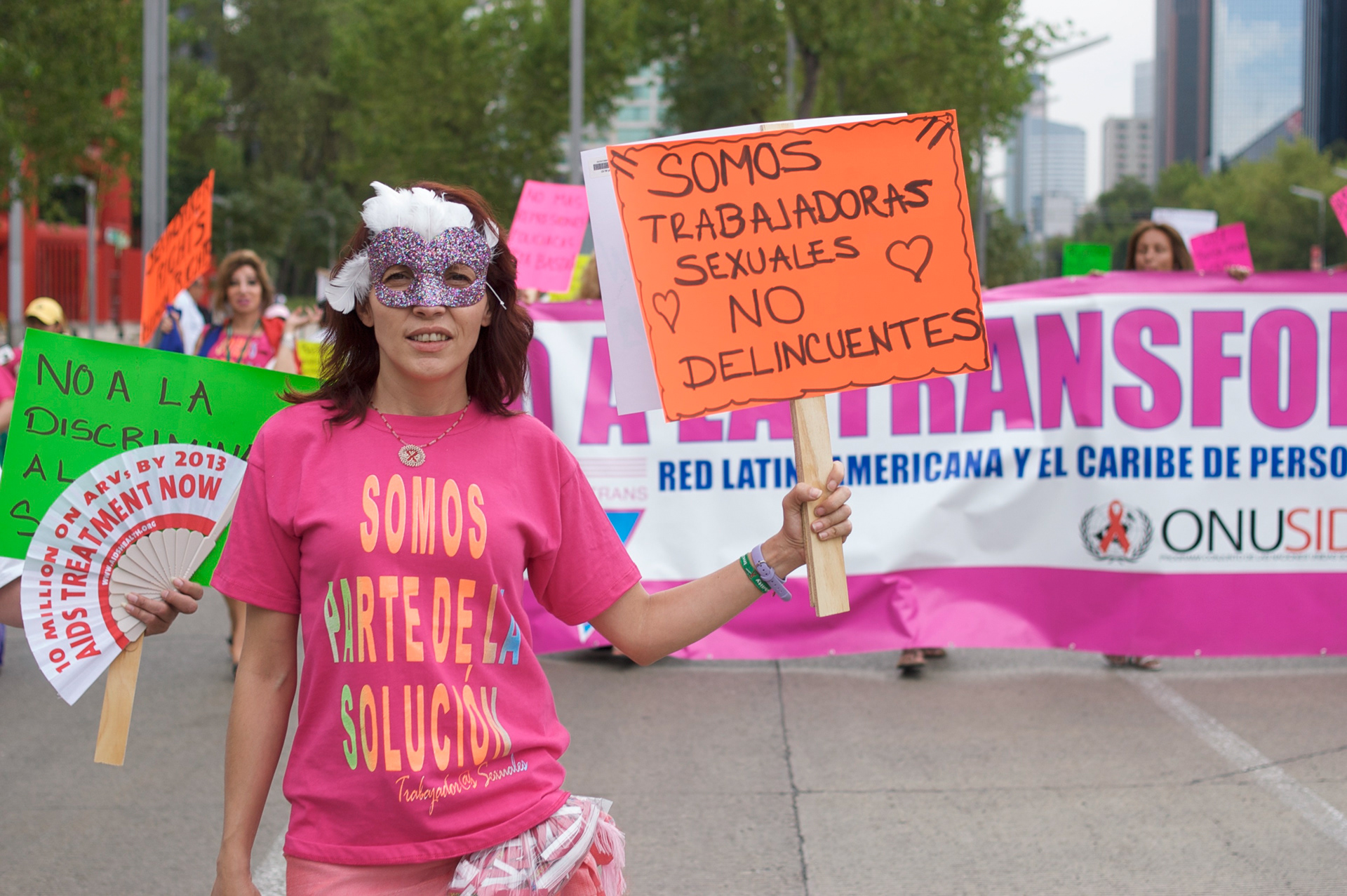 Leave a response for Sonyka:

Thank you for submitting a response to Sonyka's work.